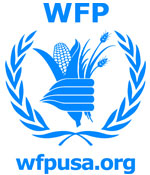 Cargill has worked with the World Food Program USA (WFP USA) and the United Nations World Food Programme (WFP) globally since 2001, providing more than $12 million in support to improve the health and nutrition of people in need in Africa, Central and South America and Asia. This included a significant contribution in 2011 when we contributed 10,000 metric tons of rice to East Africa to help respond to famine in the Horn of Africa.
Given the urgent crisis in the Horn of Africa at the time, and Cargill's unique ability to move food to where it is needed, Cargill responded with this donation. One of our goals is to help meet the challenge of ensuring all people have access to safe, nutritious and affordable food.
In support of World Food Day in 2016, Cargill announced a new two-year, $1 million program to support WFP's Homegrown School Meals Program in our target countries of Honduras, Indonesia and Kenya. This innovative new initiative will help work with schools and local governments to improve the nutrition of the school meals as well as connect local farmers to these school feeding supply chains.