Farmer Livelihoods
Partnering with farmers around the world
Cargill is focused on supporting farmers and ranchers to thrive in a local and global marketplace. We create connections with farmers of all scales to increase their productivity and profitability. We do this by promoting sustainable, innovative agricultural practices, providing inclusive market access and building resilient agricultural communities.
Focusing on the prosperity of farmers makes the business of agriculture more sustainable for all involved. By partnering with farmers, we strengthen agricultural supply chains in an economically and sustainable way that helps build more resilient farms and communities.
We have set a global goal to provide training on sustainable agricultural practices and improve access to markets for 10 million farmers by 2030. We are taking action to deliver on that commitment:
We partner with farmers to adopt and scale sustainable agricultural practices that build long-term economic viability of their farming businesses, supporting the next generation of farmers.
We improve inclusive access for farmers to the best available markets through our business investments and activities and where their products are most valued.
We help promote the voice of farmers through joint storytelling and advocacy, ensuring that all farmers can share how they are bringing solutions to social and environmental issues.
Farmer livelihood highlights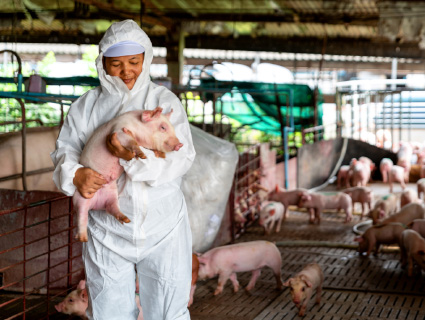 TRANSFORM
At Cargill, we work with farmers to build a resilient agriculture industry by focusing on the most pressing sustainability challenges facing the world today – including antimicrobial resistance and emerging infectious diseases.