Land Use
Protecting forests and native vegetation while promoting sustainable agriculture
Promoting responsible, sustainable agricultural land use is a priority for Cargill. We are committed to advancing innovative solutions that protect our planet and are economically viable for farmers so communities have equal opportunities to succeed:
Forests – Protecting forests and their surrounding ecosystems is critical to fulfilling our purpose of nourishing the world in a safe, responsible and sustainable way. We are firmly committed to eliminating deforestation from our supply chains in the shortest time possible, and we are accelerating our efforts. Learn more.
Regenerative agriculture – We promote use of regenerative agriculture practices that help to mitigate climate change, increase soil health and improve water use. Learn more.
Advisory panel – Insights from our Land Use and Forest Sustainability Advisory Panel are helping us accelerate progress across our priority supply chains. The panel provides formal input from key global partners and NGOs. Learn more.
Our partners
We collaborate with global partners to develop and implement scalable solutions to protect forests and native vegetation, mitigate agriculture's impact on climate change and promote sustainable development. Listed below are examples of our work with key partners.
Earthworm (formerly The Forest Trust) and Proforest – Cargill works with Earthworm and Proforest to advance our no-deforestation commitments within our priority supply chains (cocoa, palm oil and soy). In our palm oil supply chain, this includes analyzing land use on our suppliers' plantations, engaging suppliers to address gaps and piloting a transparency framework for reporting progress. Learn more.
The Nature Conservancy – Cargill and The Nature Conservancy partner to balance economic opportunity and conservation of natural resources. We've been working together since 1983 on a variety of fronts, driving positive change to improve environmental sustainability and productivity in farms and ranches of all sizes and enabling more effective implementation of deforestation commitments. Learn more.
Tropical Forest Alliance – Cargill works with Tropical Forest Alliance to reduce commodity-driven deforestation, transition to deforestation-free supply chains and build a forest positive future. We co-signed a position paper calling for a "smart mix" of measures to combat deforestation holistically rather than simply causing it to shift to other supply chains or destination countries. We also support development of the Jurisdictional Action Network, to accelerate jurisdictional/landscape approaches to tackle commodity-driven deforestation. Learn more.
World Resources Institute – Cargill and World Resources Institute (WRI) collaborate globally to reduce deforestation by identifying risks and accelerating implementation of Cargill's no-deforestation commitments. Cargill is a member of the WRI Global Forest Watch Partnership; together we are working to monitor and manage deforestation, improve transparency and support restoration. Learn more.
World Wildlife Fund – Cargill and the World Wildlife Fund (WWF) have partnered since 2005 to define better management practices in the trade and production of key commodities, conserve natural resources, protect biodiversity and advance sustainability, which includes reducing deforestation. Learn more.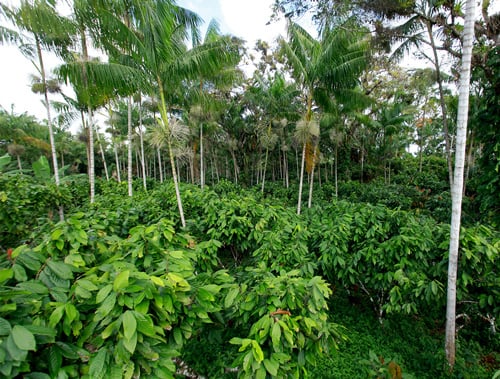 Sign Up for Our Newsletter
Updates about Cargill's efforts to protect forests delivered to your inbox.
News Highlights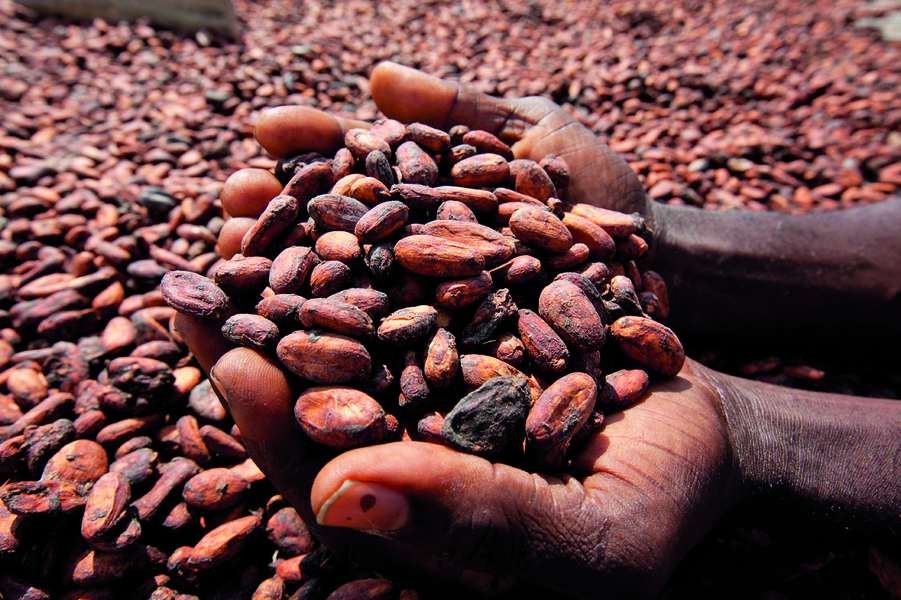 Cocoa & Forests Initiative report shows progress in forest protection and restoration in Ghana and Côte d'Ivoire
When cocoa beans arrive at Cargill's warehouse in the Afamu community of Ghana, they are weighed and assigned a barcode. That barcode corresponds to the unique ID code of the farmer selling the beans, and with it, Cargill has access to detailed information related to the farmer's forest risks.
[]/[]