Responsible Supply Chain
For more information about our products and services and to see how we can support your future innovations,
From on-the-ground expertise through to world-class delivery, our whole supply chain supports your business success
You can enjoy total confidence in Cargill every step of the way, from bean buying to delivery via world-class facilities. Partnering with a global supplier means you benefit from a trusted supply chain, giving you reliable day-to-day service, with the added benefit of a long-term view. Our eye for detail – from farm to delivery – means more control for you and better insights for your business.
Working for you in sourcing, exporting and shipping in origin countries Ghana, Côte d'Ivoire, Cameroon, Indonesia, Brazil
Thanks to our presence in five origin countries, Cargill customers reap the rewards from our on-the-ground networks. Buying only the best beans, our people solve diverse challenges in origin countries, representing you with farmer organizations, governments and NGOs.
Visibility from pod to port
Buying the best beans and preserving their quality throughout the supply chain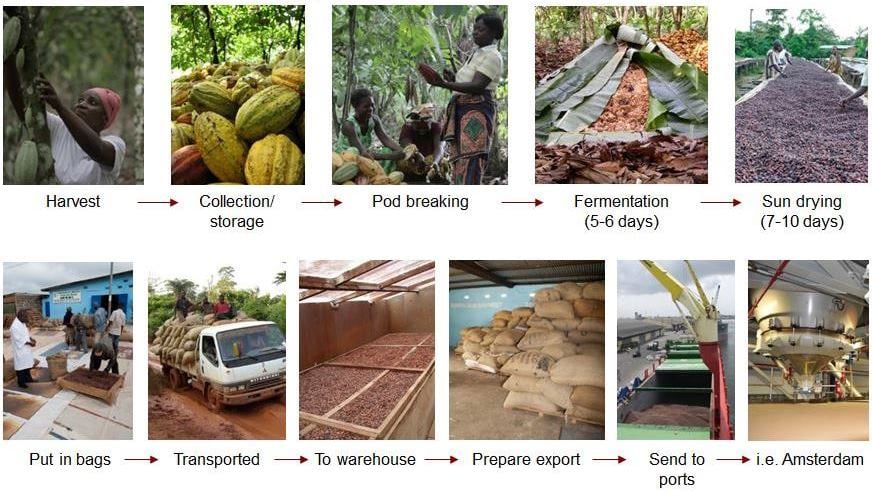 Benefit from our world-class processing facilities The Netherlands, Belgium, France, Germany, Ghana, Côte d'Ivoire, Indonesia
Quality you can trust is key when it comes to pressing cocoa and conching chocolate. Ultra-modern facilities around the globe blend the best of Dutch powder processing and Belgian chocolate manufacturing to bring world-class excellence to you. And with stringent safety standards and technical controls, you can have absolute peace of mind.
Securing your future
Purchase with confidence thanks to the integrity of the Cargill Cocoa Promise. Launched in 2012, this commitment aligns efforts in origin countries to make a real difference to farmers, their families and their communities, while aiming to provide a sustainable supply of cocoa and chocolate products well into the future.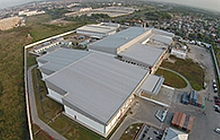 Indonesia
Cargill opened its cocoa processing facility in Gresik, Indonesia in 2014. This state-of-the-art facility further demonstrates our commitment to sustainable sourcing. The beans processed here will be supplied primarily from nearby Sulawesi, where cocoa farming is the principal income for hundreds of thousands of families and where Cargill has been sourcing cocoa since 1995.