Our Vision
For more information about our products and services and to see how we can support your future chocolate innovations, please
A partner you can rely on to help you thrive, today and in the future, by keeping up with rapidly changing markets and consumer tastes
Our vision is to create value for you at every opportunity by offering deliciously innovative products and helpful services that help you succeed in your markets.
By helping your business thrive we are among the global leaders in cocoa and chocolate industry today. You can count on deep chocolate expertise and broad food knowledge providing both recipe optimization and new product development capabilities using our ultra-modern facilities. And by constantly anticipating your needs and improving our products and services, we can support your business growth every step of the way – from ideation to delivery.
When you partner with us, you can rely on our service day in and day out, and be sure you get the right products and support faster through our global network of great people with passion and imagination, helping you thrive, today and tomorrow.
Our vision includes the Cargill Cocoa Promise. With the ambition of improving the livelihoods of cocoa farmers and their families and communities, the Cargill Cocoa Promise faces up to the challenges of sustainability, and offers more benefits to all our stakeholders by creating a real and lasting difference in origin countries while also securing the future supply of cocoa.
In short, we aim to be the most trusted source of sustainable products and services in the cocoa and chocolate industry.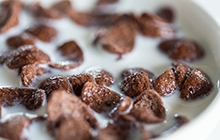 We consistently deliver a range of quality products – including cocoa powder, chocolate, coatings and fillings, cocoa butter and liquor – to help our customers stand out from the crowd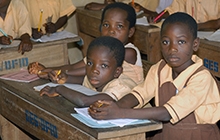 Our industry-leading Cargill Cocoa Promise can help improve the livelihoods of farmers and their families, while also securing the future of your business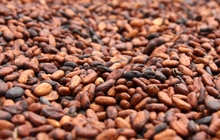 You can access Price Risk Services that can help you offset cocoa volatility in a fast-changing world