How we are investing for your success
Introducing our strategic chocolate roadmap to fuel your growth.
By Inge Demeyere (Managing Director, Indulgence Europe)
& Emiel van Dijk (Managing Director, Cocoa & Chocolate Europe & West-Africa)
These are dynamic times for the chocolate market. Current product demand outstrips supply, and a diverse range of specialty trends is entering the mainstream.
Right now, the European chocolate market continues to grow at a steady 1-2% per year. However, in emerging markets, including the APAC and Middle East regions, even higher growth is expected in the chocolate and compound markets providing additional opportunities to Cargill to grow in those regions.
But there are some nuances here. While demand for chocolate, compound and decorations is projected to increase, growth is expected to be even stronger in specialty segments like gourmet, dairy-free, vegan, and sugar-reduced chocolate products.
Take gourmet chocolate. Even though this channel is much smaller than industrial applications at this stage, this market is growing at much stronger rates globally, particularly in the artisanal and foodservice spaces.

It is time for the chocolate experts
One aspect unites all of these market trends. Chocolate customers need a trusted solutions provider with a keen eye on trends, a deep knowledge of categories, and an agile and flexible approach to innovation. They need a trusted partner offering a full range of chocolate and decoration portfolio, for whom the customer is at the heart of everything they do. In short, they need a full end to end expert with a competence in chocolate and how it interacts with other ingredients.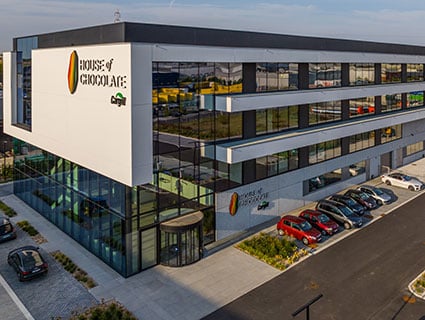 With this in mind, Cargill has responded by continuing to expand its chocolate portfolio and production capacity. In just the last couple of years, we have significantly expanded our plants in Belgium. Furthermore, we have made Mouscron ready to produce sugar-reduced chocolate. From a decorations perspective we have acquired specialty brands Smet (and built an additional product line in its factory) and Leman. Last year, we opened our wonderful House of Chocolate® innovation center next to our Mouscron site.
The goal of our strategy is to deliver solutions to you as a strong chocolate expert, bringing both market and customer insights to the table. This means acknowledging that today's consumers enjoy chocolate with all their senses, by offering an exhaustive range of chocolate solutions to meet different taste and application needs. It means delivering on-trend innovations to you such as vegan, caramel, and intense white (Bright White) chocolate, as well as a full range of sugar-reduced capabilities. It's about growing in a sustainable way that supports and benefits farmers in in the countries where we source cocoa.

It is time to take our chocolate ambitions to the next level
Our goal is to progress on this journey. To meet the demand for more and specialty chocolate, Cargill is significantly investing in more capacity and in specialty chocolate and compound solutions that are in line with the main market trends. We are also freeing up more capacity for "Belgian" chocolate. It is the next step in our strategy to enable your growth.
There are three pillars in our strategy:
Value: We're bringing capabilities to market that fit the trends from a sensory perspective.
Volume: We are increasing capacity at our European plants.
Optimization: We are becoming more efficient to ensure the right service level our customers.

Expanding our footprint in specialties
The first step in our strategy is currently under construction. It involves adding 60% capacity to our chocolate coatings & fillings plant in Deventer (The Netherlands). The upgraded facility will feature a segregated line for compounds without nuts, separate from a line for products containing hazelnut. Both lines will maximize efficiency and increase production volumes. The facility can also produce reduced sugar and palm-free coatings & fillings. The Deventer plant extension will serve your growing needs for specialty coatings & fillings for years to come.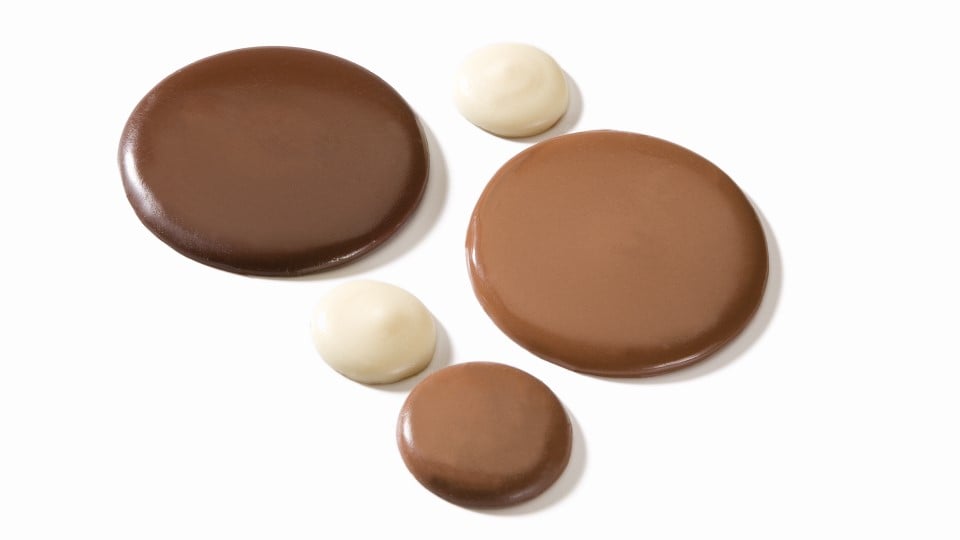 At the same time, we are currently tripling our white liquid chocolate line in Berlin (Germany), by installing new equipment and refurbishing the line to a state of the art white chocolate line. The new line will become operational in April 2024. The Berlin investment will allow us to free up capacity for "Belgian" claim chocolate at our plants in Mouscron and Antwerp. This is a valuable claim in important markets, such as Asia – where "Belgian chocolate" is recognized as a high quality claim.
Furthermore, we are planning to invest to transform our Rouen facility into a leading cocoa specialty liquor and specialty chocolate production facility. This will include a new dedicated line without milk ingredients, which will also allow us to produce more vegan chocolate. In addition, our cocoa liquor facility will be able to produce our full special liquor portfolio, ranging from tailored recipes, various origins, organic, sustainable segregated varieties, and specially treated liquors.
Last but not least, Cargill is continuing to invest in growing our offering of innovative, chocolate and decoration solutions that meet key consumer needs and deepen our service to gourmet chocolate customers. As the next step in our growth journey, we plan to significantly increase our gourmet capacity and capability (couverture and decorations) in Mouscron (Belgium) at the Leman facility.

Enhanced capabilities that meet your needs
As a result of these investments, capacity will significantly increase. However, the most important unifying theme here is the building of capabilities, to ensure that our customers are able to meet today and tomorrow's market trends.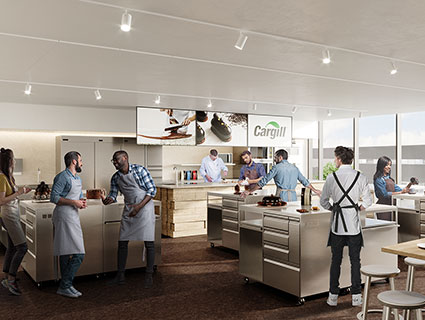 We have a responsibility to you, our customers, to ensure that you benefit from this knowhow, and are able to win on market trends by always having access to the right products at the right time.
The success of House of Chocolate® is the best illustration of our ear to the ground strategy. This center sits at the forefront of our innovation efforts, providing a collaborative, end-to-end customer experience. As a result, its innovation focus is crucial to co-create with customers and to make sure we build the right capabilities in our chocolate and gourmet facilities.

A strategy that will fuel your success
Succeeding in today's dynamic and evolving chocolate market demands an "ear to the ground" on trends. It demands a chocolate and compounds expert, with capabilities in sensory, applications, and innovation, but with the scale needed to achieve guaranteed supply. That is why Cargill is investing to successfully grow with you, our customers, and to ensure that our production is fully in line with tomorrow's consumer needs.
By expanding in value, volume, and optimization, we are confident that our growth strategy will fuel your strategic success going forward. In short, our investments can serve as the roadmap for your chocolate growth!