Cargill Risk Management
Risk management is at the core of Cargill's services, providing financial solutions for our customers to better manage the most volatile cost components of physical contracts. Whether your goal is to protect margins, secure budgets, hedge against inflation, minimize volatility or maintain a competitive edge, our experienced team works with you to develop a diversified strategy, leveraging a wide range of solutions. With Cargill, you can successfully manage risk and optimize opportunities – with confidence.
Utilizing Cargill's risk services programs, you have access to experts who know your business objectives as well as they know the global commodities markets. Cargill embeds financial swaps and structured products into the supply chain to price a commodity. Or we can work directly with you to design the structure you need to participate in either the upside or downside of the market. Our hedging solutions can be customized for your pricing needs, volumes and market bias.
Your partner is Cargill
Cargill has a longstanding reputation of managing risk across commodities, industries and geographies. Customers around the world rely on Cargill Risk Management's tailored hedging solutions in more than 70 agriculture, energy and metals commodity markets, as well as 24 currencies.

Risk Management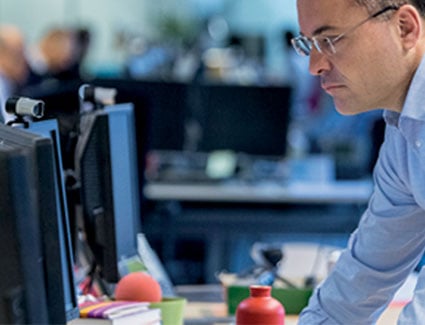 Customized hedging solutions to mitigate risks and uncertainties in more than 100 commodities and currencies