EverSweet® Stevia Sweetener: Amazing Zero Calorie Sweetness
Sweet Sensations
Whether it's a lollipop, a sweet creamy yogurt treat, or even a refreshing sweet beverage, we all enjoy a little sweet in our lives. Cargill knows this, and we know sweeteners as well as anyone. Consumers and food manufacturers are seeking a variety of ways to sweeten favorite foods and beverages. This is why Cargill has created a variety of sweeteners to suit all tastes and caloric preferences.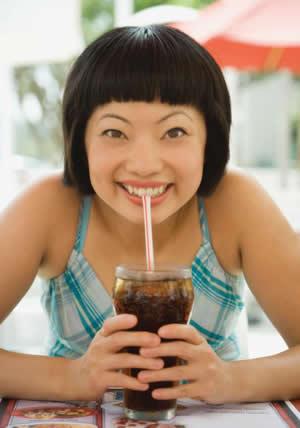 Cargill worked nearly a decade to unlock the secrets of the stevia plant's sweet molecules. Along with our partner, we were able to isolate two delicious molecules, Reb M and Reb D that are particularly sweet.
By combining them in just the right ratio, they deliver the best sweetness quality and intensity. However, stevia plants produce only trace amounts of Reb M and Reb D (they are found in less than 1% of the leaf!). Now, thanks to innovation, we can produce those sweet molecules in a sustainable way, as compared to traditional leaf-based production, using specially crafted yeast.
The result will delight your taste buds, as EverSweet® stevia sweetener is closer to the taste of sugar:
Improved sweetness quality, with minimal bitterness or licorice aftertaste that are associated with some stand-alone stevia leaf extracts (for example Reb A or stevioside) at high use levels
Higher sweetness intensity, with faster sweetness onset and a more rounded and robust sweetness profile
EverSweet® stevia sweetener gives consumers the sweetness they crave, without the aftertaste common to previous stevia-based sweeteners at high use levels. With a sensible cost-in-use and a reliable, consistent supply, EverSweet® stevia sweetener makes great-tasting products with up to 100% sugar reductions a delicious reality, without needing to use expensive flavor enhancers or bitter blockers.
Some Cargill products are only approved for use in certain geographies, end uses, and/or at certain usage levels. It is the customer's responsibility to determine, for a particular geography, that (i) the Cargill product, its use and usage levels, (ii) the customer's product and its use, and (iii) any claims made about the customer's product, all comply with applicable laws and regulations.