Comfortable and supportive mattresses are traditionally made in part with polyurethane foam. Performance-based foam products made from BiOH polyols are commercially available by several foam manufacturers. Incorporating foam products made with BiOH polyols is one solution for bedding manufacturers that are looking for ways to lessen the environmental footprint of their products and meet consumer demands for performance and pricing.
Consumer Demand

BiOH® polyol solution
Cooler bed

Cooler memory foam based on improved heat transfer through foam

Softer foam

Retains memory foam properties at cooler temperatures – lower Tg (50° F)
Ability to produce softer visco foams for creating unique sleep surface.

My bed

Different foam formulations that work across your product portfolio

Within budget

Improved tear strength for better handling
Ability to maintain 51% of foam pricing for 12 months or more

Environmentally responsible

Highest amount of renewable memory foam (>50%)
Can contribute to achieving Level II and/or III of SSA's Environmental & Safety Program 23% reduction in total energy demand
61% reduction in non-renewable energy use
36% less global warming emissions
Memory foams made with BiOH® polyols cool 30% faster than gel memory foams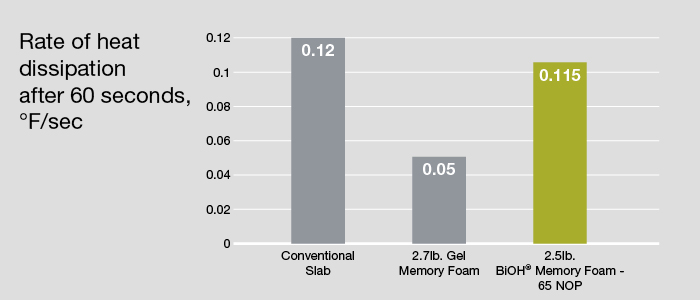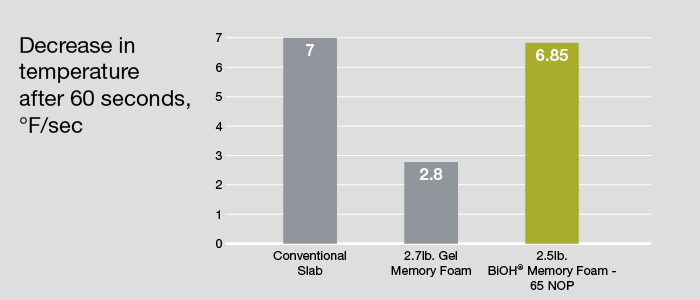 To view a full list of BiOH® Polyol products, visit the Foams and Flooring home page.