Automotive Adhesives
Our range of high-performance ingredients provides light-weight design opportunities and improved adhesion to a wide variety of substrates such as plastics, aluminum and composites used in automotive and transport applications. This allows manufacturers to replace welding or mechanical fastening with adhesives that offer additional benefits.
Some additional benefits include low temperature flexibility and high-temperature resistance; due to low Tg and high flexibility in combination with intrinsic resistance against heat aging.
Another benefit is good barrier protection for electronic potting; the dimmer fatty acid nature is hydrophobic by nature. Additionally, noise and vibration reduction for relaxed driving; external vibration can be absorbed by the products. Finally, these products add water resistance and durability for PU sealants; a result of the hydrophobic properties of the raw materials.
Barrier protection against water for PU
Priplast™ hydrophobicity brings moisture resistance versus other polyols.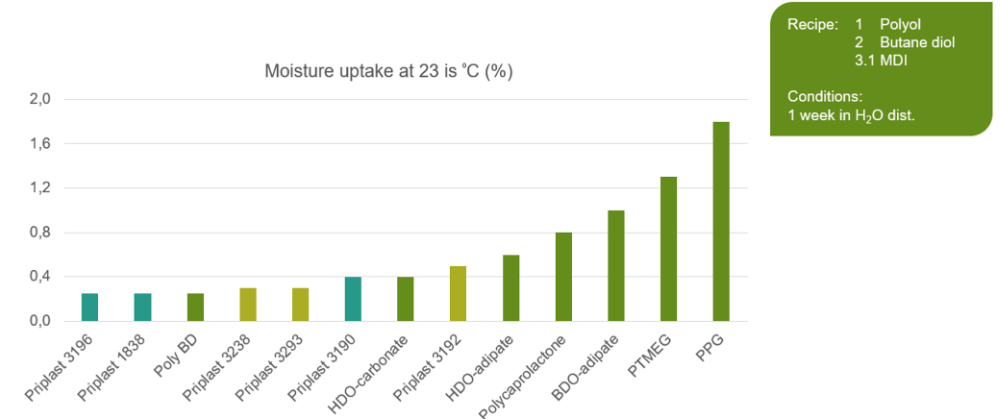 Excellent fracture toughness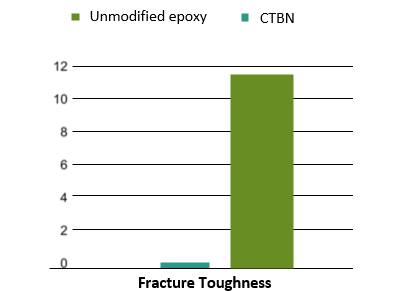 Work of fracture of epoxy adhesives. Double edge-notched dumbbells in tensile tester (kJ/m2)
B-Tough™ A2 allows superior withstanding of fracturing over unmodified epoxies and carboxyl-terminated butadiene. Unmodified epoxy is brittle with very poor toughness. B-Tough A2 offers excellent toughness, cleared for high-stress applications such as aerospace epoxies.