Anti-fog
Fogging is a term used to describe the formation of small water droplets on the surface of transparent film. Fogging most commonly occurs when there is a temperature differential between the inside and outside of an enclosed atmosphere.
The Cargill range of anti-fogging additives for plastics allows water to spread into a continuous and uniform transparent layer of water on the surface of films. This results in improved light transmission and transparency which has benefits in both agricultural and food packaging applications.
Anti-fog for food packaging
Food packaging benefits from anti-fogging additives by maintaining its clarity and transparency so the contents can be clearly seen by the consumer at the point of sale. By adding anti-fogging additives to food packaging films, condensed water droplets are spread into a thin transparent layer rather than droplets. In general, food packaging only requires short-term anti-fogging performance that lasts the lifetime of the packaged food.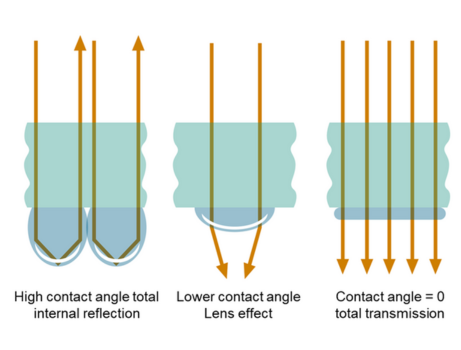 Anti-fog for agricultural films
Different climates as well as multi-layer films are some considerations that need to be considered when deciding on which additive and addition level to use.
Using anti-fogging additives in agricultural films offer benefits such as Improved light transmission resulting in higher plant growth rates, higher crop yield per plant and earlier crop maturity. Additionally, anti-fog can reduce burning of crops and crop spoilage, as well as reduce constant water dripping.