Strahlux™ Vegetable Waxes for Candles
Email us Available in Europe only
Contact us If you have questions on our products, would like a sample, or need a tailor-made blend.
Regional Availability: Europe
We offer an extensive range of palm waxes for all candle types, which can be supplied based on RSPO-certified palm oil from mass balance and/or segregated origin. For customers preferring another vegetable wax basis, we have solutions based on rapeseed, sunflower and coconut oil.
Strahlux™ vegetable waxes are fully compliant with the requirements of the German RAL Quality Mark for Candles. View the accreditation certificates for our Hamburg and Rotterdam (Botlek) production sites.
Recommended Use
Strahlux™
Botanical Origin
MP
IV
Col Y
Col R
Church
lights
T-lights (poured
& pressed)
Containers
& Scented
Pressed free-
standing
620
Coconut
32
1
10
1
•
35-67
Palm
39
50
30
3
•
615
Palm
40
1
10
1
•
635-41
Palm
41
44
25
2,5
•
•
635-43
Palm
43
32
20
2
•
•
660-43
Rapeseed
43
60
15
1,5
•
•
660-50M
Rapeseed/Coconut
43
5
20
2
•
625-44
Sunflower
44
59
15
3
•
635-45
Palm
45
38
25
2,5
•
•
35-58M
Palm
48
32
20
2
•
•
66-437
Rapeseed/Palm
50
44
10
1
•
•
27
Palm
51
37
25
2,5
•
•
•
27-80
Palm
52
28
30
3
•
•
•
660-52
Rapeseed
52
56
15
1,5
•
•
635-60
Palm
55
15
20
2
•
•
635
Palm
58
1
10
2
•
•
660
Rapeseed
68
1
10
1
•
•
Key
MP: Typical melting point in °C
IV: Typical iodine value in gI/100g
COL Y: Maximum color, yellow values in Lovibond 5 ¼ " cell
COL R: Maximum color, red values in Lovibond 5 ¼ " cell
We are continually developing new vegetable waxes for candles, to meet the ever-changing demands of our customers and to offer improved functionality and performance. If you do not see the grade you are looking for, need further information on our vegetable wax range, would like a sample or need a tailor-made blend: we are happy to help!
Email us Available in Europe only
Contact us If you have questions on our products, would like a sample, or need a tailor-made blend.
Applications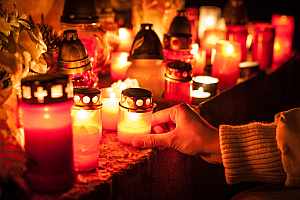 Church-lights: Also known as 'Gravelights', our Strahlux™ vegetable waxes are well suited to the production process, and to the long burn-time requirements of this candle type. The waxes can be blended with soft paraffin grades; for a fully vegetable-based candle, the 635-41 grade is recommended.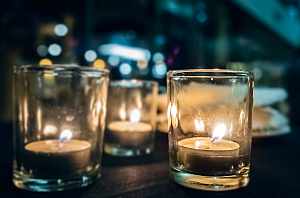 T-lights: Mid-melting Strahlux™ waxes are suitable for t-light candles, often blended with refined paraffin wax to the customers' own recipe. For pressing processes Strahlux™ 635-60 is particularly recommended, and for pouring processes all grades are suitable. Strahlux™ 66-437 has been developed for white t-lights, having a very light color.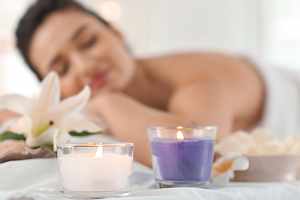 Container & scented: A wide range of Strahlux™ waxes can be used in container candles, depending on the requirements of the formulator; typical blend ratios are 70-80% vegetable wax and 20-30% mid-melting paraffin wax. For scented candles, Strahlux™ 615 and 660-50M are especially recommended; low odor, light color, excellent shelf-life stability and good fragrance compatibility are key benefits. For general use, Strahlux™ 35-58M, available based on segregated RSPO palm, is highly appreciated for its technical performance : smooth crystallization and surface features, no shrinkage, light color and good compatibility with other wax types.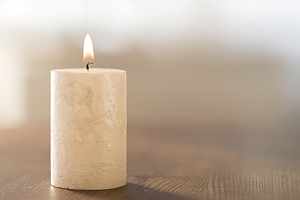 Pressed free-standing: Higher-melting waxes with rapid crystallization are suitable for candles made from pressing of powdered waxes, usually in a blend with refined paraffin in order to achieve the correct properties. Depending on the details of the process used, typically 20-50% vegetable wax can be incorporated into the wax blend.
Others: Vegetable waxes are used increasingly in other industrial and consumer applications. Cargill has a range of waxes suitable for the varied demands of these markets. Interested to learn more? Please see vegetable waxes for further information on our products and applications.
The products and services described on this website may not be available in all jurisdictions or to all persons.