Plant-based Dairy Formulation insights & solutions
Dairy to be different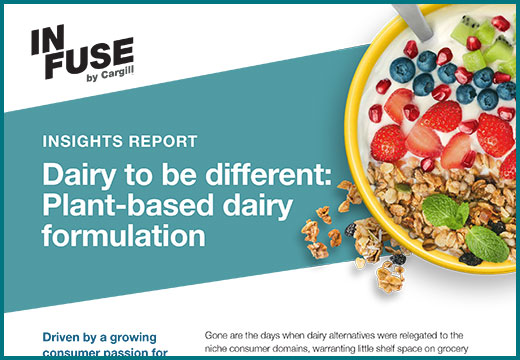 Driven by a growing consumer passion for balanced nutrition, sustainability and animal welfare, the market for plant-based dairy alternatives is expanding rapidly.
Gone are the days when dairy alternatives were relegated to the niche consumer domains, warranting little shelf space on grocery aisles. Today, companies are racing to create new products and brands that appeal to a broader, more mindful consumer.
Some Cargill products are only approved for use in certain geographies, end uses, and/or at certain usage levels. It is the customer's responsibility to determine, for a particular geography, that (i) the Cargill product, its use and usage levels, (ii) the customer's product and its use, and (iii) any claims made about the customer's product, all comply with applicable laws and regulations.