IncroMax™
IncroMax™ is a range of additives that has been specifically developed to enhance performance in engineering polymers, delivering easier processability, improved mold release and scratch resistance in many applications without affecting the performance or clarity of the product.
The IncroMax™ range of additives has been specially developed for engineering polymers and offer the following benefits:
Reduced friction and easier processing
Improved packing and de-nesting of molded parts
Fewer rejected parts and less waste
Improved appearance of the end product
Reduced energy consumption during processing
Each product in the IncroMax™ additive range offers various benefits in different polymers. Examples include:
PET
Biopolymers such as PLA
Polycarbonate
Plystyrene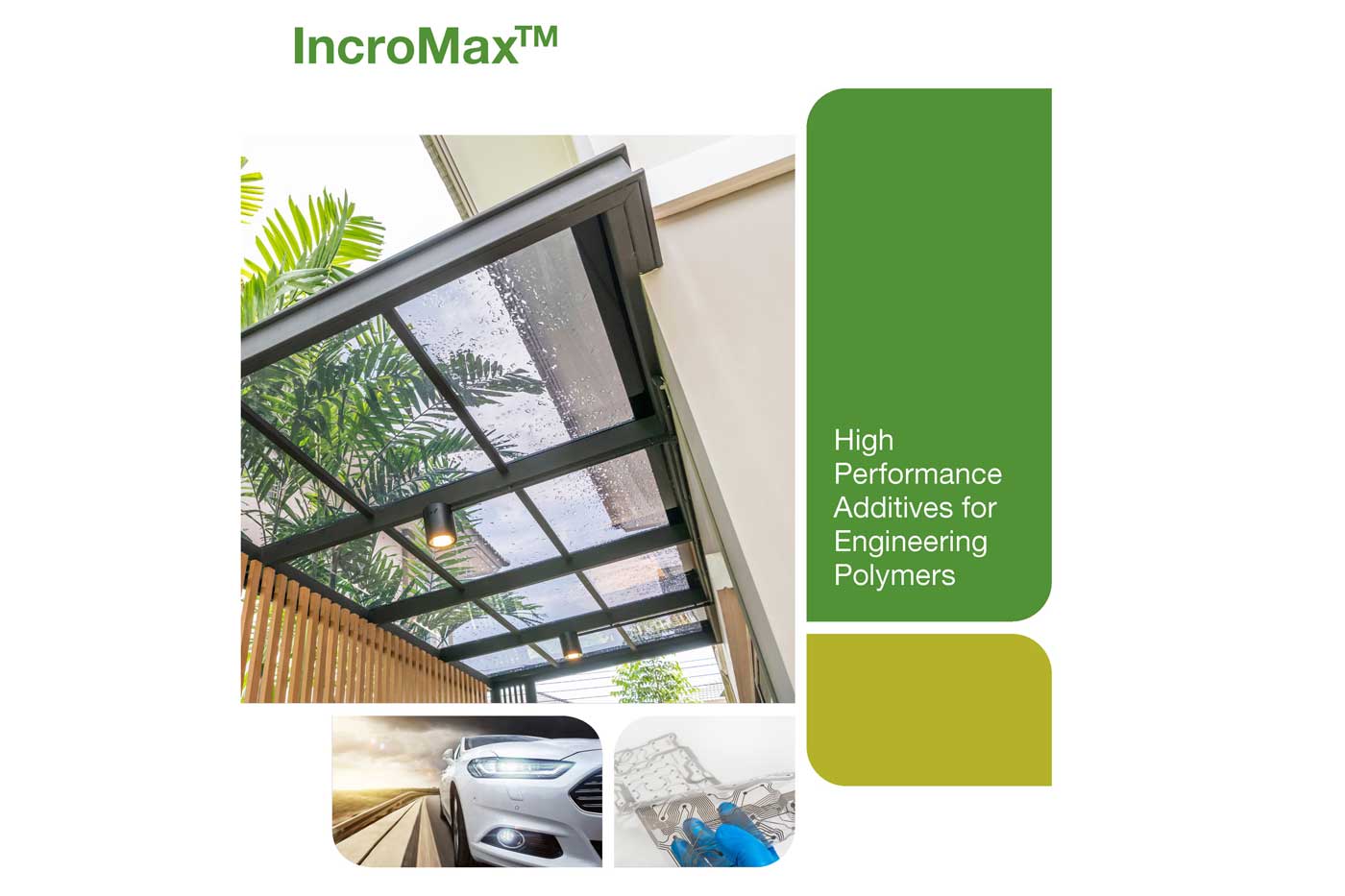 Cargill IncroMax™ additives
Discover Cargill's range of high-performance additives that have been specifically developed to enhance performance in engineering polymers. This range of products has been specifically designed to deliver reduced friction and easier processibility, improved mold release, and enhanced scratch resistance.
Discover IncroMax™ products

IncroMax™ 300
IncroMax™ 300 is a unique additive designed specifically for Polycarbonate that reduces friction on the polymer surface at very low addition levels. This leads to a range of product and efficiency improvements, such as increased output rate, slip performance, scratch resistance, as well as reduced processing temperature and mold release force.

IncroMax™ PS
IncroMax™ PS is a unique additive in bead or powder form, suitable for use in styrenic and acrylic based polymers for friction modification including mold release and anti-scratch. IncroMax™ PS can be dispersed evenly through the polymer in the melt phase. It migrates to the surface of the polymer where it forms a thin lubrication layer.