Polymer Additives
Amides U.K. Capacity Expansion
In accordance with its long-standing commitment to the polymer additives market and its amide product range, Cargill is pleased to confirm that the polymer additives capacity expansion project at its major amide manufacturing site in the United Kingdom has completed its commissioning phase and has now been handed over to routine operations. The final checking and completion of process documentation around the new reactor have taken place and operations started up in the new year.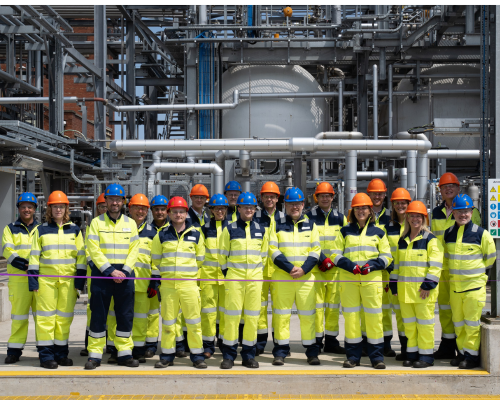 At its core the capacity expansion project in Hull has delivered a new, larger reactor which expands production of Cargill's proven technology. In addition to this new reactor, Cargill have taken the opportunity to improve the infrastructure around the site allowing for greater production flexibility and this new capacity. This investment allows an increase in the production of already well-known and popular amide-based polymer additives including slip, anti-block, mold release and torque release technologies across the Optislip™, Incroslip™ and IncroMold™ brands.
This new asset:
Gives Cargill's customers access to extra amidation capacity in addition to existing operations at hull
Complements the existing reactors, and finishing and packaging lines, that continue to be in use at the site
Uses the same raw materials, site services and experienced operations personnel that continue to produce and supply the range of amide-based additive products
Will follow the same extensive applications testing by Cargill's R&D team on amides produced with the same level of performance in a range of polymer types
Gives Cargill greater flexibility in operations as it aims to produce more amides, to restore supply chains and improve service levels to customers around the globe, and to further build the platform from which Cargill can support its customers' growth ambitions now and for the future