Ionphase™
Ionphase™ is a range of inherently dissipative polymers (IDPs), that are used to reduce the resistivity of polymers, providing control and safety for static related issues.
Ionphase™ additives is available in different grades for different host polymers and applications, and can be added to plastics during compounding, extrusion or injection molding. These non-migrating additives do not move or migrate through or out of the polymer.
Our permanent anti-static additives work by using a co-continuous ion conductive polymer phase. Ions acting as charge carriers within the additive will dissipate the static field.
Ionphase IDPs can be used in applications such as:
Electronics packaging
Interior automotive parts
Chemical packaging
Household applicances
Equipment used in areas where protection is needed against the risk of electrostatic discharge (ESD) or explosions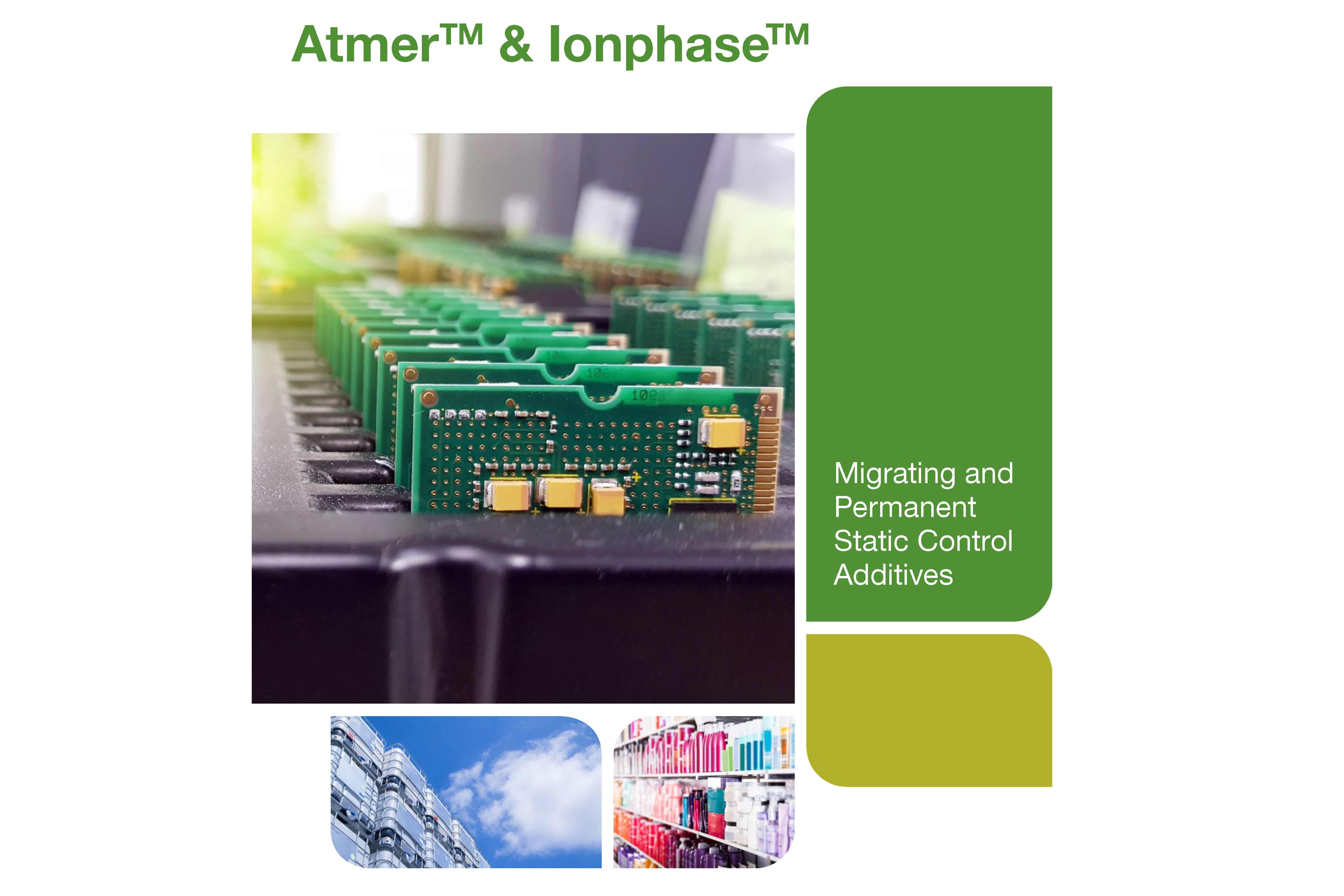 Cargill anti-static additives
Discover Cargill's range of permanent and migrating anti-static additives for a range of polymers and applications.
Discover Ionphase™ products

Ionphase™ rSTAT2
Ionphase™ rSTAT2 is a permanent anti-static additive designed to be used in extrusion blow molding applications such as HDPE intermediate bulk containers, drums and canisters. It is also stabilized against weathering, making it suitable for outdoor applications.

Ionphase™ fSTAT
Ionphase™ fSTAT is a permanent anti-static additive used in extrusion of polyolefins. It is suitable for applications such as films, bags, FIBC and octabin liners, protective films and thermoformed sheets.

Ionphase™ U5
Ionphase™ U5 permanent anti-static additive is used in compounding and injection molding of translucent, colored and filled Polypropylene. It has been designed for use in injection molding applications, and especially suited for applications that ATEX, EPA, ESD or dust prevention.