Wet-End Starches
The wet-end phase of the paper-making process takes place at the first part of the paper machine. The pulp, made of recycled fibers and/or cellulose and water, is moved from the pulper and through the refiners to the machine chest. From there, cleaning and dilution steps take place, and through pressure screens, reaches the headbox. In the headbox, the pulp is squeezed through a thin horizontal layer in the wire sessions where the actual sheet formation takes place.
Our C☆iBond™ starches for wet-end are medium to high cationic starches. Depending on where they are dosed in the wet-end process and on the conditions applied, the benefits can vary. When correctly used and dosed, our starch solutions help to significantly improve water retention, and paper strength.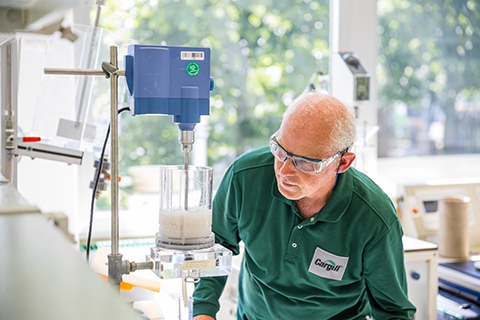 C☆iBond™
C☆iBond™ grades are cationic starches for the wet-end paper production helping to improve the formation, drainage, retention and paper strength while allowing for increased content of the recycled fiber.
[EMEA]/[]